Apitera
Balparmak Apitera+ Kids (Royal Jelly-Honey-Propolis) 210 g
Notice me when price drops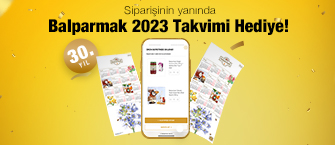 100% Secure
Payment Infrastructure

Continuous Fast Delivery
Same Day Shipping
Special Packaging with
Full Impact Protection
Free Shipping for Deliveries
Worth 350 TL and More
Apitera
Introduce your children to the pure goodness that nature and bees have to offer. Made from a blend combining the natural energy source of honey with the queen bee nutrient royal jelly, and protein-rich bee pollen, Apitera+ Kids harbors the many beneficial components your children need.

INGREDIENTS

Apitera+ Kids contains 96.5% honey, 3% royal jelly, and 0.5% propolis. 20% of the honey in this product comes from chestnut honey.

 

HOW TO STORE

Keep the product refrigerated to retain its nutritional value. Consume within six months after opening. Keep away from heat and light. The product's refrigerated shelf-life is 24 months.

Keep out of reach of children.