About Us
Balparmak broke into the market in 1980 under the umbrella brand Altıparmak, and has since taken steady and determined steps to becoming a global brand. In 1989 Balparmak became Turkey's favorite honey brand, and has been leading the market since 1991. The brand ranks among Europe's biggest honey packagers.
Balparmak operates today employs a workforce of 350 personnel and operates with an annual capacity of 32,000 tons at our facilities constructed on a 30,000 m2 area of land. We have distinguished ourselves as a brand through the high quality standards we offer consumers.
The Story of a Brand
The story of Balparmak is as much the story of the two brothers who gave life to the industry's most prominent brand as it is the story of the Turkish honey industry itself. This story began in Istanbul, and became over time a success story heard all over the world.
Özen Altıparmak is one of the two founding brothers of the Altıparmak Food Industry and Trade Joint Stock Company. He graduated from TED Ankara College in 1971, and completed his education in 1978 at the Business Department of Middle East Technical University's School of Administrative Sciences. In the years that would shape his future, his entrepreneurial spirit compelled him to start his own business, yet circumstances at the time necessitated that he find a job and begin working immediately. Özen Altıparmak took the employee entrance exam at the Teachers Bank, which was one of the largest banks at the time, and placed first. He was offered the job of inspector with the condition he work at the bank for five years. Realizing that this obligation did not mesh with his passion for entrepreneurism, Özen Altıparmak declined the job.
Özen Altıparmak moved to Istanbul, where he embarked on his professional work life working at a variety of jobs while also developing projects with the goal of starting his own business.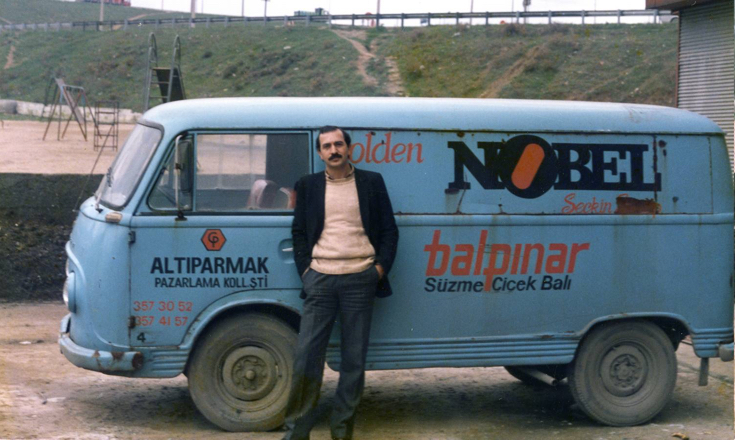 Balparmak'ın öyküsü, aynı zamanda Türkiye'de bal sektörünün ve sektörün seçkin markası Balparmak'a hayat veren iki kardeşin öyküsü demek.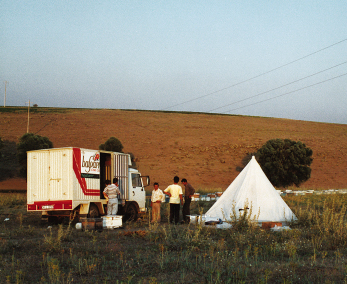 At the last job he held before establishing his own business, Özen Altıparmak worked in the marketing department of a spice production and sales firm. His success at the job brought about one of the most important factors responsible for the existence of Balparmak today. The company management suggested to Özen Altıparmak to start a marketing and distribution company to handle the distribution of their products in Istanbul. He accepted the offer and founded the Altıparmak Marketing Unlimited Company with his father, Sabri Altıparmak, and his brother, Özgür Altıparmak.
Today, Özgür Altıparmak serves as vice president on the board of Altıparmak Food Industry and Trade Joint Stock Company, and manages production, analysis, product blending, and the filling facility. Sharing the same entrepreneurial spirit as Özen Altıparmak, he entered the business world with his brother in 1983 while still a university student.
In line with the two brothers' shared vision, the company succeeded in marketing, selling, and distributing a large variety of food products. Among these products was natural, full-flavor honey. Being closely acquainted with honey and apiculture opened up a brand new horizon for the Altıparmak brothers.
Scientific methods were not in widespread use in the early years when Turkish apiculture was beginning to develop. The industry had no brand of honey that was well known, preferred or had a wide distribution network. Özen Altıparmak and Özgür Altıparmak foresaw that it was possible to develop apiculture by placing a well deserved premium on honey, which was after all, one of Turkey's national treasures.
Balparmak collected honey from Turkey's various regions, and then packaged it in a safe and hygienic way to deliver to consumers. The goal going forward for Balparmak, the hero of this success story, was to create a global brand out of Turkey's honey.

Vision
To promote healthy generations by ensuring that everyone eats at least one spoonful of our honey everyday.
Mission
To preserve the naturalness and purity of honey, the world's most miraculous food and to make it indispensable stable of quality living, thus putting a richly deserved premium on honey.
Memberships
Founding member of BAL-DER (Assoication of Honey Packers, Exporters and Industrialists) Altıparmak Gıda Sanayi and Ticaret A.Ş. Chairman Özen Altıparmak also serves on the associatoin's board of directors.

Food Safety Association (GDD)

International Honey Exporters Organization (IHEO)

International Honey Commission (IHC)

Associatons of Calibration and Test Laboratories (TURKLAB)
Altıparmak Food Industry and Trade Joint Stock Company was founded in 1984 for the purpose of processing, packaging, and marketing bee products.

1984

The First Balparmak Logo and Label

Balparmak released its first logo and label in 1984.

1986

Foundation of First Honey Analysis Laboratory

Turkey's first and one of Europe's four advanced Honey and Other Bee Products Research, Development and Quality Control Laboratory, known as APILAB at the present day, was founded in 1986.

1989

Balparmak Becomes Turkey's Best-Selling Honey Brand

Balparmak became Turkey's best selling honey brand in 1989.

1993

The Birth of a Tradition

The Balparmak Calendar, which brightens every day of the year with the vibrance of flowers, was printed and distributed for the first time in 1993.

Please click for latest calenders.

1994

The Opening of the Çekmeköy Facility

During this year the Çekmeköy facility opened its doors.

We took the first step to becoming a global brand in 1994 and we made our first export.

2004

The First Step in Innovative Products

Receiving acclaim for creative and clever innovations, Balparmak introduced consumers to the Balparmak Click Cap in 2004, the first of its kind in Turkey.

2008

Transition to Classic Jar Design

2008 was the transition period to our jar design which has become a classic up till today.

2010

Balparmak Regional Series Reach Consumers

The Balparmak Regional Series first reached dining tables in 2010, bringing with it the best flavors of Turkey.

2011

Foundation of Brand New Facilities

To satisfy the rising need in the processes of supply, packaging, research & development, analysis etc. corresponding to the fast development of our brand, 20,000 m2 sized new facility was founded in 2011.

2012

The Innovative Product Series Apitera Hits the Shelves

Balparmak Apitera Series went on the market in 2012, offering bee-based wellness therapy.

2013

Balparmak Snap & Squeeze, the First and Only in Turkey

We added the national and international award winning Balparmak Snap & Squeeze to our list of innovative products.

2014

New Varieties Added to Specialty Honeys

The Monoflora Series, produced by bees from nectar collected from predominantly one type of plant, offering a unique taste for gourmet palates, went on the market in 2014.

2015

The Year of Innovations

Many new innovations occurred in the Balparmak world in 2015.

We moved to our new building which has been design by architect Nevzat Sayın.
ApiteraZen was added to the Apitera Series in 2015 for our consumers striving to live a healthy lifestyle.
Priospot Technology was added to Balparmak jars for the first time among food products.

2016

HoneyMix Went On the Market, First Research & Quality Control Center in Turkey (APILAB) Founded

Many new innovations occurred in the Balparmak world in 2016.

We established the First Research & Quality Control Center in Turkey (APILAB) in the field of honey and other bee products.
HoneyMix, the new sensation that combines honey and hazelnuts, went on the market.

2017

Balparmak Research & Development Center Hosts 600 Scientists

TBalparmak sponsored the 45th Apimondia International Beekeeping Conference in Istanbul, bringing together industry professionals and scientists from all over the world. Over 12,000 people from 120 countries attended the conference, which was held in Turkey for the first time.

2018

New Products Added to the Innovative Product Series Apitera

After the introduction of Apitera Zen, ApiteraUp and ApiteraMind were added to the Apitera Series, made by pairing honey with other natural bee products and plants. We offered this series that was developed by the R&D Center to our consumers striving to live a healthy lifestyle.

2019

New monoflora series! Lavender,Thyme and Linden Honey

Lavender,Thyme and Linden honey types were launched in 2019 after the recent launch of chestnut honey from Black Sea Region and citrus honey from the Mediterranean.