Balparmak Honey Varieties

Blossom Honeys

Regional Honeys

Monoflora Series

Apitera Bee Products

HoneyMix

Apitera Bee Products

BallıMix

About Us

Sustainability and Social Responsibility
We have been spearheading the development of the honey sector since we started in 1980. We have initiated many worthwhile projects to improve the working conditions of our beekeeper partners, to contribute to the development of their profession, and to convey to the public the difficulties and hardships they experience.
We know that bees are not just for honey... They are vital and indispensible in terms of environmental conservation and agricultural sustainability. We therefore go to great lengths ensure the protection of the bees and the sustainability of the beekeeping profession.
The sustainability and social responsibility projects we have implemented include the "Project to Determine Impurity, Manipulation and Origin in Honey by Region," "My Balparmak Beekeeper," "Beekeeper Training," "Nutritious Mornings, Healthy Tommorows," "Balparmak Hand-in-Hand with Beekeepers for Quality Honey Production!" and the "Balparmak Apiculture Academy." In the years ahead, we as Balparmak plan to carry out similar projects, and to do so with great enthusiasm and determination.
Ongoing Sustainability and Social Responsibility Projects
a) "Where There Are Bees, There is a Future" in partnership with the TEMA Foundation
Our social responsibility project "Where There Are Bees, There is a Future", in partnership with the TEMA Foundation aims to create public awareness for the contribution of bees on the diversity of ecosystem and the sustainability of life.
The project involves training and activities for children and adults, as well as an informative website. Basically 2nd, 3rd, and 4th grade students are trained in two-hour long courses where they are explained the significance of bees who scatter the pollens of 80% of all plants to nature, enriching the diversity of life. We also reach adults, raising their awareness through informative stands in 30 cities, as well as with bike tours themed "In Search of Bees" in 10 cities and through the website arilarvarsa.org. Planned to last for 3 years, we aim to reach 70,000 people in 50 cities, including 46,500 children.
During the celebrations of World Bee Day on May 20 and the week containing that day, we organized bike tours in major cities (Istanbul, Ankara, İzmir, Adana, Bolu, Eskişehir, Edirne, Erzurum, Diyarbakır and Sivas) to draw attention to the importance of bees for nature and humanity.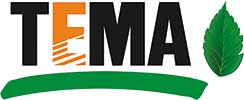 "In collaboration with TEMA foundation, we aim to create public awareness and opinion on the value of bees for nature, humanity and ecosystem as well as for their protection."
b)Balparmak Apiculture Academy
Our goal with the Balparmak Apiculture Academy is to get women and young people in rural development areas into beekeeping, and to support the sustainability of the beekeeping profession by maximizing Turkey's apiculture potential.
The project offers workshops on theory and practice, after which we will present a hive to the top 100 women and youth under 35 for the purpose of encouraging production. Balparmak will then purchase upon request the honey they produce in the first year. We will also provide the top graduates with technical apiculture support for two years.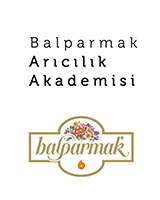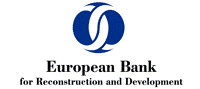 c)Nutritious Mornings, Healthy Tomorrows
We have been implementing a social responsibility project called "Nutritious Mornings, Healthy Tomorrows" in a joint effort between our innovative, kid-focused product series, HoneyBana Balparmak, and TOÇEV (The Tüvana Children's Education in Literacy Foundation). The aim of the project is to get children into the habit of eating a regular, healthy breakfast. We visited elementary schools in Istanbul, Balıkesir, Denizli, Kahramanmaraş, Mardin, Nevşehir, Kars, and Bartın, where we explained the importance of eating a regular balanced breakfast to 16,000 elementary school students in a fun way using the power of cartoons.
As part of the project, we also gave workshops to parents, who play a key role in ensuring their children eat properly. In the research we conducted after the workshops, we observed that parents and their children had grasped the importance of a regular, healthy breakfast habit as it relates to healthy child development.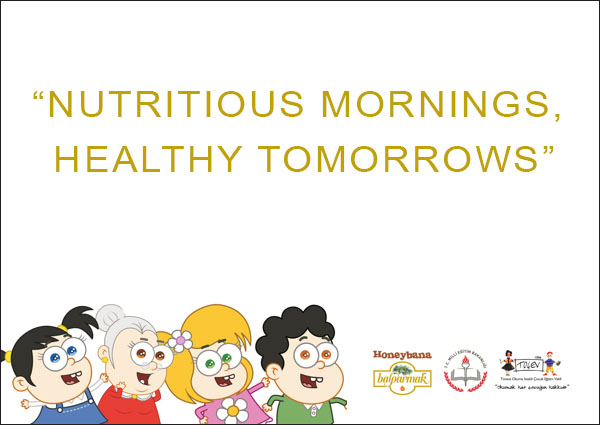 "As part of the project, we also gave workshops to parents, who play a key role in ensuring their children eat properly. "
Past Sustainability and Social Responsibility Projects
a) Balparmak Hand-in-Hand with Beekeepers for Quality Honey Production!
We ran beekeeper workshops, which we have been doing since 2004, as part of the "Balparmak Hand-in-Hand with Beekeeper for Quality Honey Production" project.
We initiated this project with the goal of increasing the quality of honey produced in Turkey. To this end, our Research & Development team partnered with academics specializing in the field of honey to offer occupational trainings to beekeepers. We also planned the creation of a system that beekeepers could reach out to and consult when they needed to. We benefited in this endeavor from consulting the teaching faculty at Muğla Sıtkı Koçman University and the Ula Apiculture Vocational School.
The first step of the project focused on improving the production process of pine honey, one of Turkey's important and indigenous treasures. We visited 14 towns during the pilot workshops, which began in the Muğla region, and we directly reached over 500 beekeepers during these visits. We also randomly inspected 15,000 hives, and advised the beekeepers on how to achieve a healthier and more productive harvest.
As part of our work, we planned the introduction of pine honey onto the world stage by carrying out various Research & Development studies on honey, and presenting this work at national international scientific events.
b) The Project to Determine Impurity, Manipulation, and Origin in Honey by Region
We began the "Project to Determine Impurity, Manipulation and Origin in Honey by Region" in 2004, which we developed through a joint effort with TÜBİTAK (Scientific and Technological Research Council of Turkey). The aim of the project was to work toward solving impurity, manipulation, and unreliable origin problems, which were the biggest dilemmas facing the honey and apiculture industry in Turkey. We carried out the work in 48 provinces across Turkey's 7 major regions in the districts where beekeeping was widely practiced. An expert team of food and agricultural engineers, chemists, biologists and technicians worked on the project, which included training beekeepers.
Between 2004 and 2007, the team examined the physical, microscopic, chemical, and organoleptic characteristics of 12,359 honey specimens taken directly from beekeepers, and performed residue analyses on them. The process enabled the team to conduct certain analyses that could not have been done on honey anywhere else in Turkey, thus making great strides in detecting manipulation in honey and determining its origin. The project resulted in establishing university-industry cooperation and organizing conferences and field studies through the collaboration of producer unions and 57 provincial and local agriculture directorates. Over 4000 beekeepers received training at the conferences. Certain residue problems disappeared due to the technical training imparted on the beekeepers over the course of the project. Honey output also increased as a result of these training workshops.
c) Beekeeper Training
We maintained our leadership position in the honey industry by offering beekeeper training sessions at various apiculture centers across Turkey. Most recently we offered these free workshops in Adana, Mersin, Balıkesir, Sakarya, and Izmir. Over 1,200 beekeepers attended these trainings, where we informed them on a variety of topics, including modern beekeeping techniques, the use of bee products in the field of health, food safety inspections, and the honey notification in the Turkish Food Codex. At the end of the training, participants received "Sustainable Quality in Honey" awards. Balparmak also awarded pollen dryers to 16 beekeepers in Adana and 4 in Mersin, who delivered sustainably quality in honey production, for their professional success.
d)My Balparmak Beekeeper Project
In 2015 we initiated the "My Beekeeper" project, which takes the ability to inspect and control the honey supply process to a whole new level. Our goal for the project was to effectively manage the resources in the supply chain and to track and protect Turkey's endemic plant species. As part of the project, we formalized the supply procedures of approximately 13,000 suppliers and beekeepers, and minimized the risks in those supply procedures. The "My Beekeeper" project allowed us to digitalize the whole supply process by assigning identification data to the samples and to the canisters that represent the samples taken from all across Turkey.
While our work in quality honey production focuses on people and the environment, it also benefits our business partners and suppliers. Our achievement in the sustainable honey supply field with this project was crowned with a "Supply Chain Management" award at the Sustainable Business Awards.