BallıMix
Balparmak HoneyMix with Cocoa
Notice me when price drops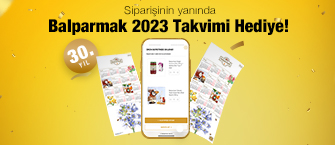 100% Secure
Payment Infrastructure

Continuous Fast Delivery
Same Day Shipping
Special Packaging with
Full Impact Protection
Free Shipping for Deliveries
Worth 350 TL and More
Flower Honey
We added cacao to HoneyMix, doubling its taste!

New HoneyMix with Cocoa is now available ! This is an irreplaceable snack for people who desire the best for their kids & families. Its honey is the original delicious Balparmak, with fresh hazelnut! Its cococa is  an additional feast of taste for your palate! 

HoneyMix with Cocoa consists of 55% of honey, 15 % of hazelnut and plenty of cocoa, served in 180 gr glass jars.